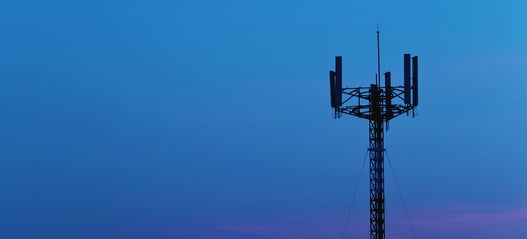 In June of this year, research from the "Ericsson Mobility Report" predicted IoT connections will surpass mobile phone connections by 2018. The report also noted that "IoT devices are expected to increase at a compounded annual growth rate (CAGR) of 23 percent from2015 to 2021, driven by new use cases. In total, around 28 billion connected devices are forecast by 2021, of which close to 16 billion will be related to IoT." A driving force of this seismic shift, of course, is the availability of LTE.
With fast, robust, reliable and easily accessible connectivity, LTE is allowing businesses to expand opportunities and gain greater insights through a variety of applications. To boil LTE's power down to its simplest terms, you can do more with less. We're only just starting to see the first glimpse of LTE's bold and exciting advantages, as the availability of devices has only been meeting the demand of higher-bandwidth applications until recently.
Over the past few years, applications have become increasingly richer, and human nature suggests that once we've become accustomed to something better, there's simply no turning back the clock. It wasn't that long ago when the idea of a smartphone seemed extravagant; now out-of-state seniors use FaceTime to see their grandchildren.
The same theory holds true for B2B applications. For example - using 2G technologies, a sensor could be placed at an intersection to determine the number of cars passing through during a particular intersection. With LTE, we can receive real-time updates with clear, crisp visuals that discover granular details such as traffic patterns, road wear and tear, etc. Or, consider its use for live news coverage. Instead of needing a broadcast-equipped news van with a crew of engineers, a single reporter with a 4K HD camera and a belt pack with a couple of LTE connections could stream live HD video and a voice package to the station.
LTE connectivity has not only opened up the possibilities for businesses to unlock critical data, but has allowed that data to be presented in formats and on devices that end users inherently understand. This shortens the learning curve and carves a clear path to meaningful insights. However, as adoption rates increase, LTE will be less of a differentiator as it will be a prerequisite for doing business. Anyone that intends to be in business past the end of this decade has to have an LTE plan being drawn up, because without connectivity, they don't have a business. But more on that later.
Learn more about your organization's LTE options with this insightful KORE whitepaper.